Meet Our Founder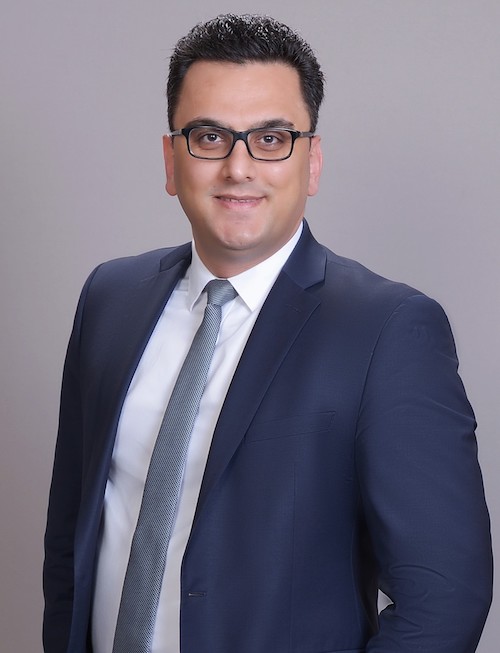 Hadi is the founder of Aval Financial Strategies and Insurance Solutions and specializes in serving successful professionals such as business owners, schools, and medical professionals. He is passionate about ensuring that his clients have peace of mind which is why he strives to provide excellent service to his clients. He believes that all clients should be treated like family members and therefore places the utmost importance on his clients' needs and objectives.
Hadi has always had a love of math and problem solving, and he designs tailored resolutions by utilizing different procedures and often finding "out of the box" solutions. He earned a Bachelor of Science degree in mechanical engineering, and after graduating, he began working for a start-up company. In the time he was there, he was able to expand the company's profits by 136% per year and was quickly promoted to the head of sales and marketing, all while obtaining his Master's in Business Administration (MBA).
Although Hadi enjoyed running the company's sales and marketing department and implementing strong strategies for company growth, he realized that his main passion was finance, problem solving, and economics. He also realized that he wanted to shift his career to an area that allowed him to focus his strengths on helping a multitude of corporations as well as individual people. Not only does Hadi understand the importance of personal financial planning, he understands that if employers keep their employees happy by providing various benefits/incentives, the employees will not only become more productive, but will be less likely to pursue other career opportunities.
This is what led him to open his own boutique financial firm, which allows him to offer his clients a plethora of services and products to address their individual as well as business needs and the concerns that keep them up at night. Hadi's ultimate goal is to help clients feel confident in their financial future which is why he focuses on educating his clients so they can make informed decisions on their investments and financial protection.
Hadi is extremely family oriented and understands the importance of not only protecting a family financially, but also spending time with family members to take care of their emotional needs. This is why in his spare time, Hadi enjoys traveling with his wife and daughter. They also love being outdoors and staying active, so you can often find them at the beach, camping, swimming, hiking, or biking.